15 Statement Earrings to Flaunt This Season
Big, bold, striking pieces that ought to be in your bijoux box.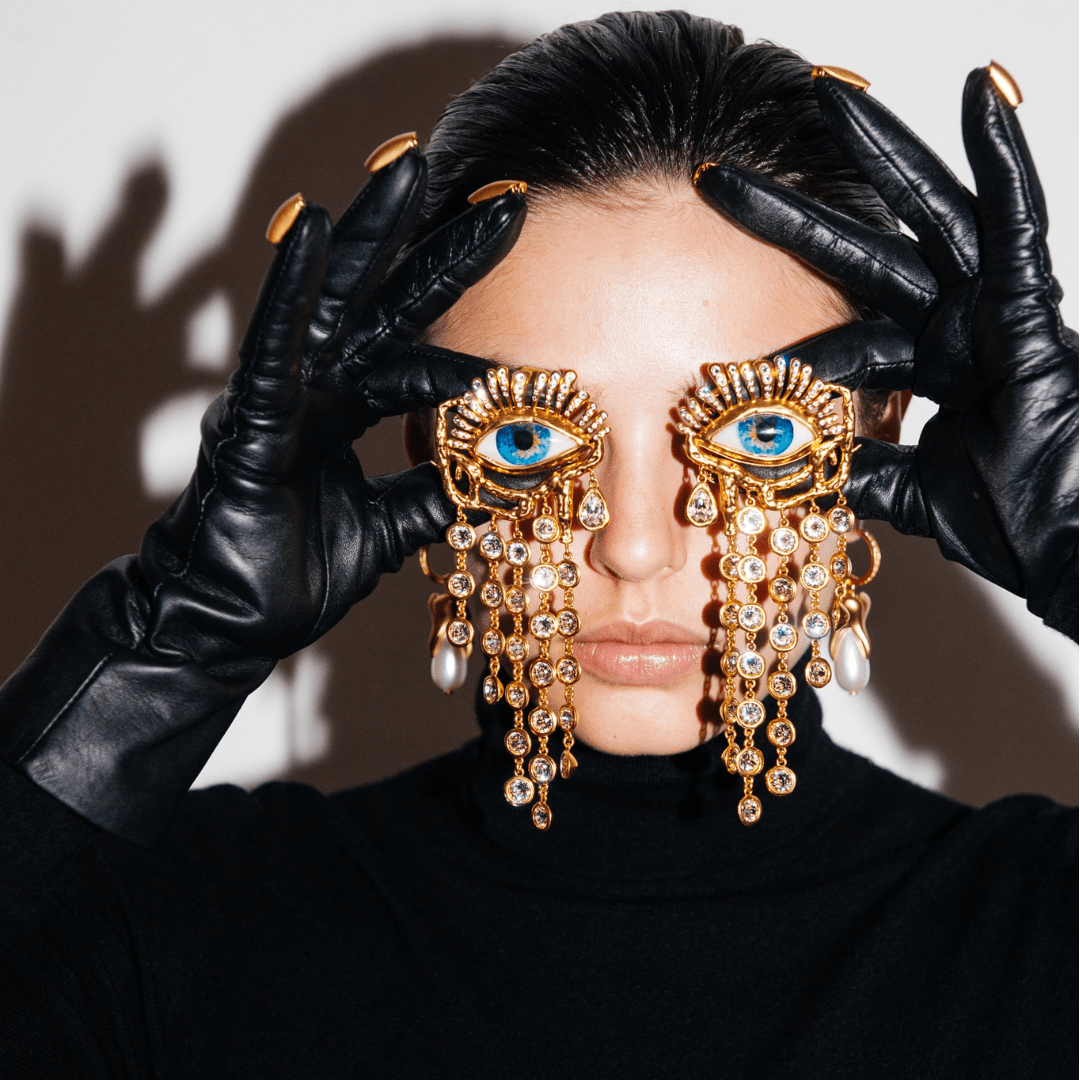 Fall 2023 runways have been rife with maximum impact earrings—bijoux that is big on style and unafraid to make a point. Truth be told, statement earrings will always be in demand for their innate power to uplift the simplest of looks. Need to dress up a T-shirt or an office outfit for a last-minute event? Rest assured that these investment pieces will readily come to the rescue.
From showstopper styles by Schiaparelli, who have mastered the art of shock-and-awe, to unusual, abstract shapes by the likes of Eurumme, Valliyan by Nitya Arora, and Studio Metallurgy, things look truly promising in the realm of jewellery.
And what's interesting is that there are next to no rules with regards to styling. For those who'd like to let their jewellery do all the talking, a solid-hued ensemble is just perfect. Meanwhile, at shows like Bottega Veneta and Vivienne Westwood, colour and texture ruled supreme. And when it comes to make-up, a bold lipstick is just as appreciated as a muted-tone pout.
For this season's collectibles, consider a curation of some of the most striking earrings to adorn.
Roma Narsinghani, Mirage Ear Cuffs
₹6,500
Valliyan by Nitya Arora, Red Egyptian Feather Earrings
₹9,500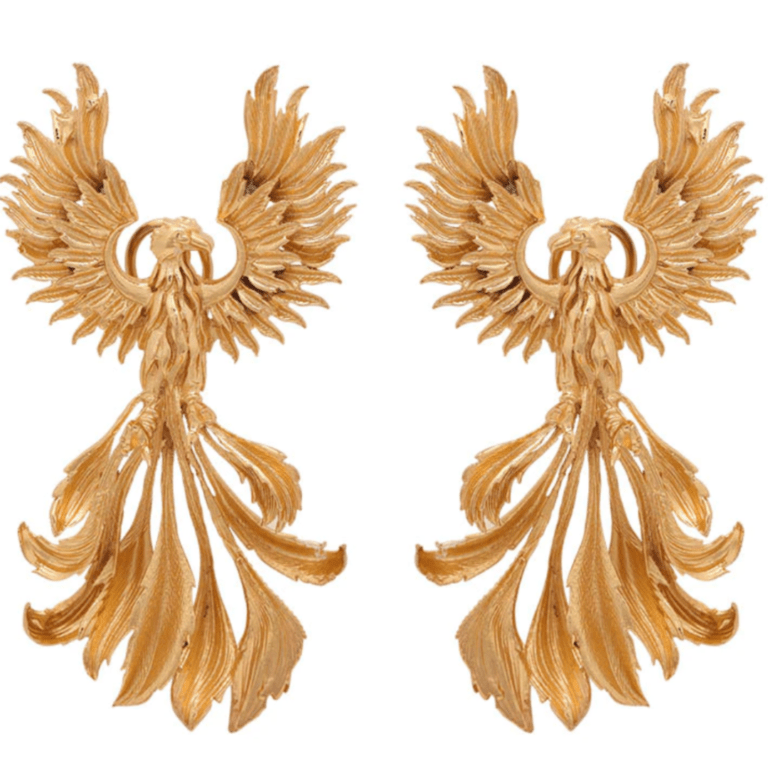 Opalina, The Rebirth Earrings
₹9,500
Schiaparelli, Trompe L'oeil Ear Earrings
₹1,47,480
Radhika Agrawal Jewels, Victoria Carved Long Chandeliers Earrings
₹6,900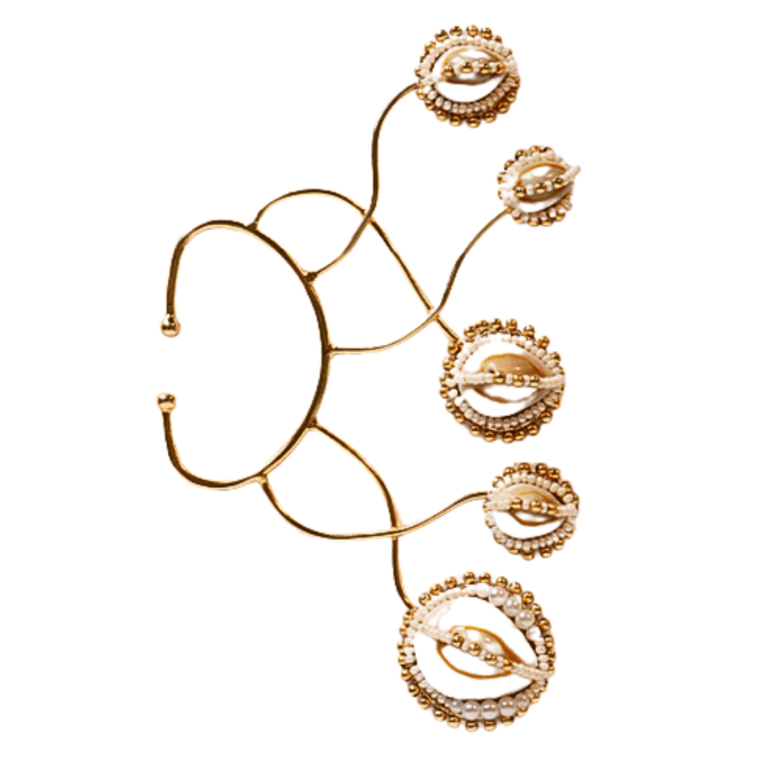 Vaidaan, Rinzen Earcuff
₹2,200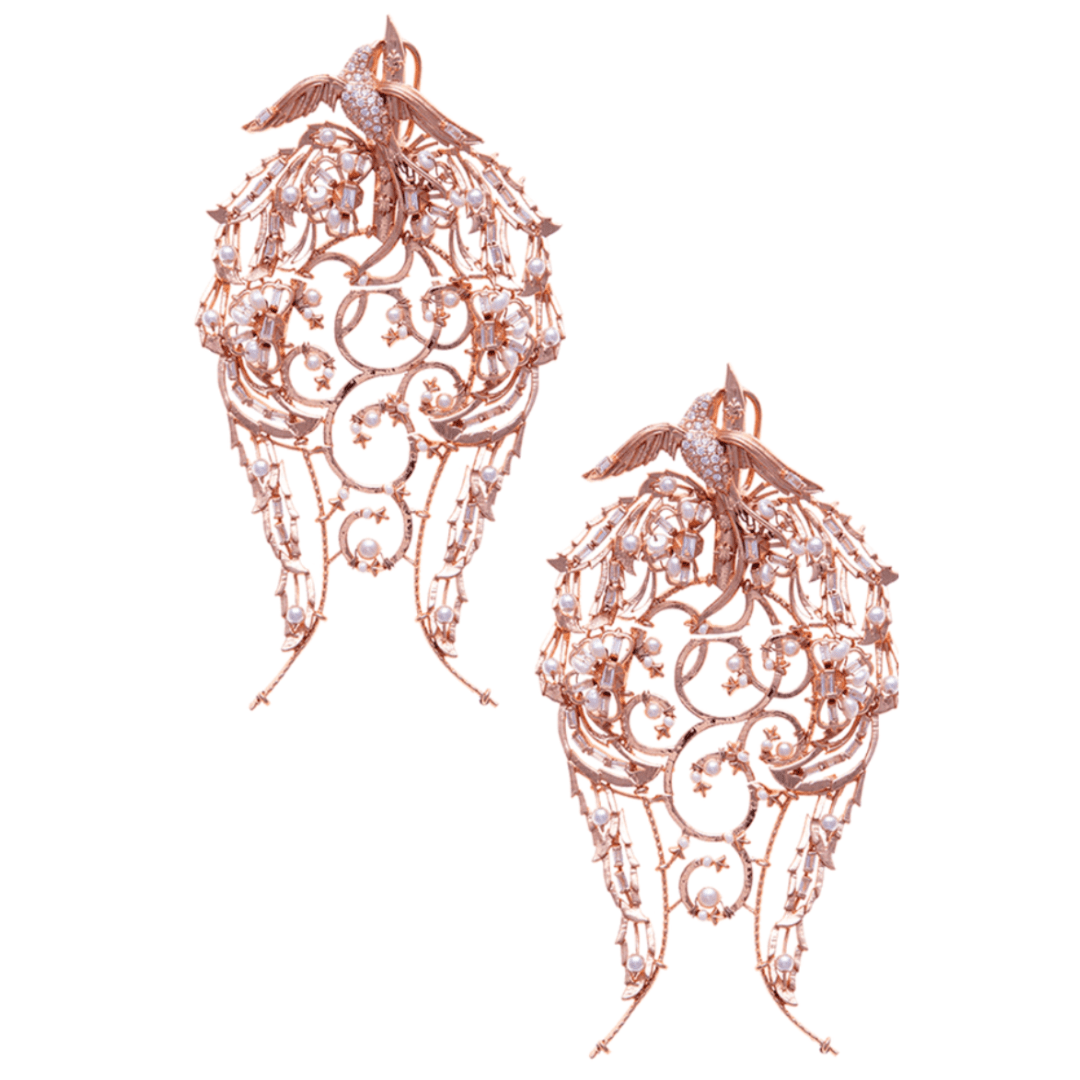 Outhouse, Lophorina Trellis Ear Chandeliers
₹19,500
Studio Metallurgy, The Patchwork Earrings
₹4,500
Misho, Crest Hoops
₹18,746
Eina Ahluwalia, Never Alone Earring
₹17,950
Azga, Jardin Earrings
₹7,650
Amama, Turq Hexapod Earrings
₹3,200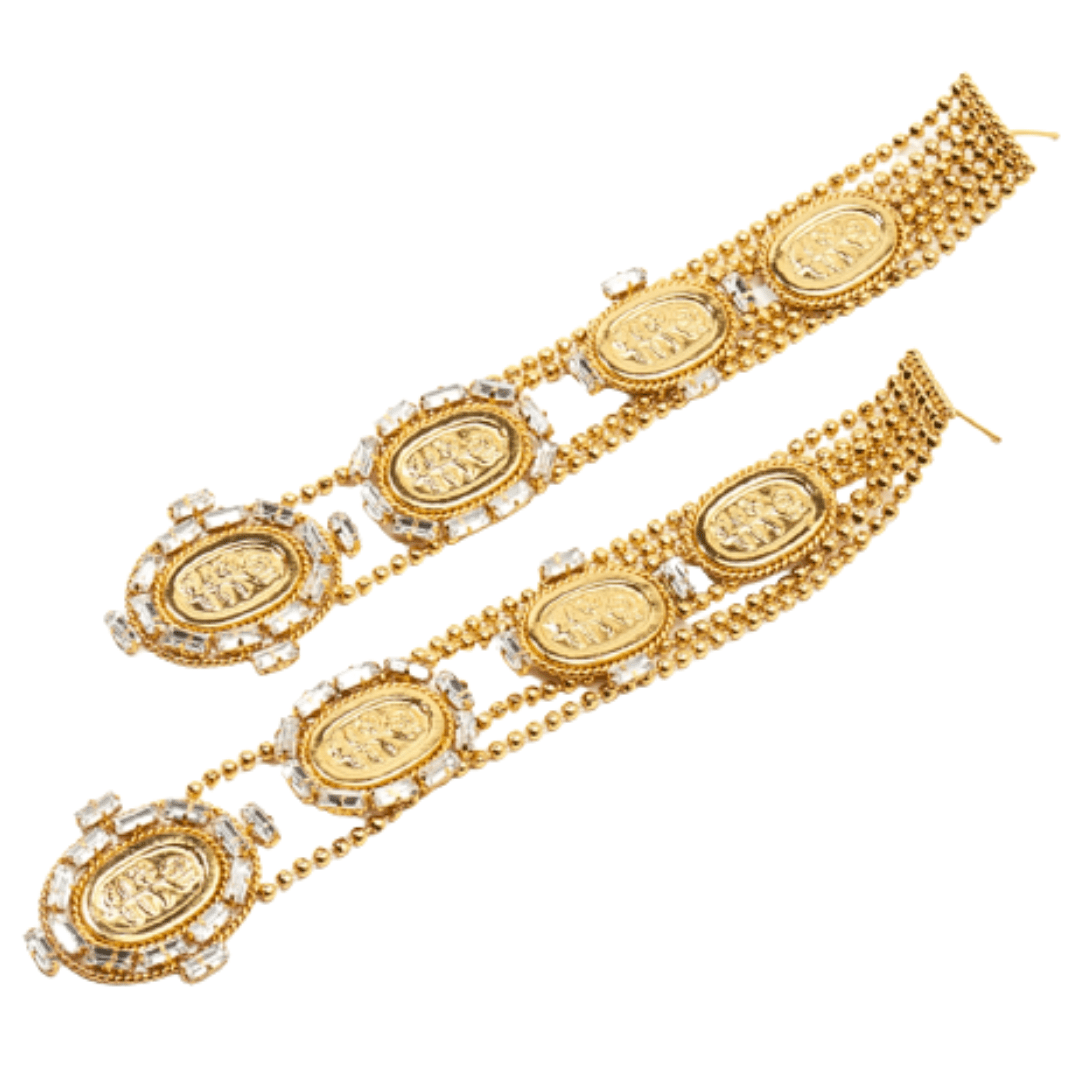 Amama, SubRosa Shoulder Grazers
₹8,000
Eurumme, Boulder Jaali Earrings
₹3,800