The Ageless Series: Sujata Assomull is 50, and Celebrating Imperfections
The Word. Magazine presents The Ageless Series, a powerful photo-essay that defies the patriarchy and shatters myths around ageing.
Senior journalist Sujata Assomull, age 51, for The Word. Magazine's 'The Ageless Series'
The Word.: How old are you and how old do you feel?
Sujata Assomull: "I'm 50, but I still feel youthful."
TW: What is the best thing about growing older?
SA: "The best part about growing older is being comfortable in your own skin, the wisdom that you gain, and just not giving a damn anymore." 
TW: Do you think the world does enough to celebrate women beyond a certain age?
SA: "I think the world just puts too much pressure on being young and looking youthful. And I think that it's really sad that girls who turn 30 think, 'Oh my God, I'm so old'." 
TW: Do you think ageism affects women more than men?
SA: "100 percent! There is so much more pressure on women to look youthful. You hear so many comments like, 'She has aged gracefully' or 'She looks so good for her age'. Why don't we say that about men?  We have to understand that when we're talking about gender equality, ageism is a huge part of that story." 
TW: How has your perception of beauty changed over the years?
SA: "I think my perception of beauty has changed so much. I celebrate imperfections today, and I realise that there's so much beauty in imperfections. When I was younger, beauty was all about being 'perfect', and, to be honest, being perfect is so boring."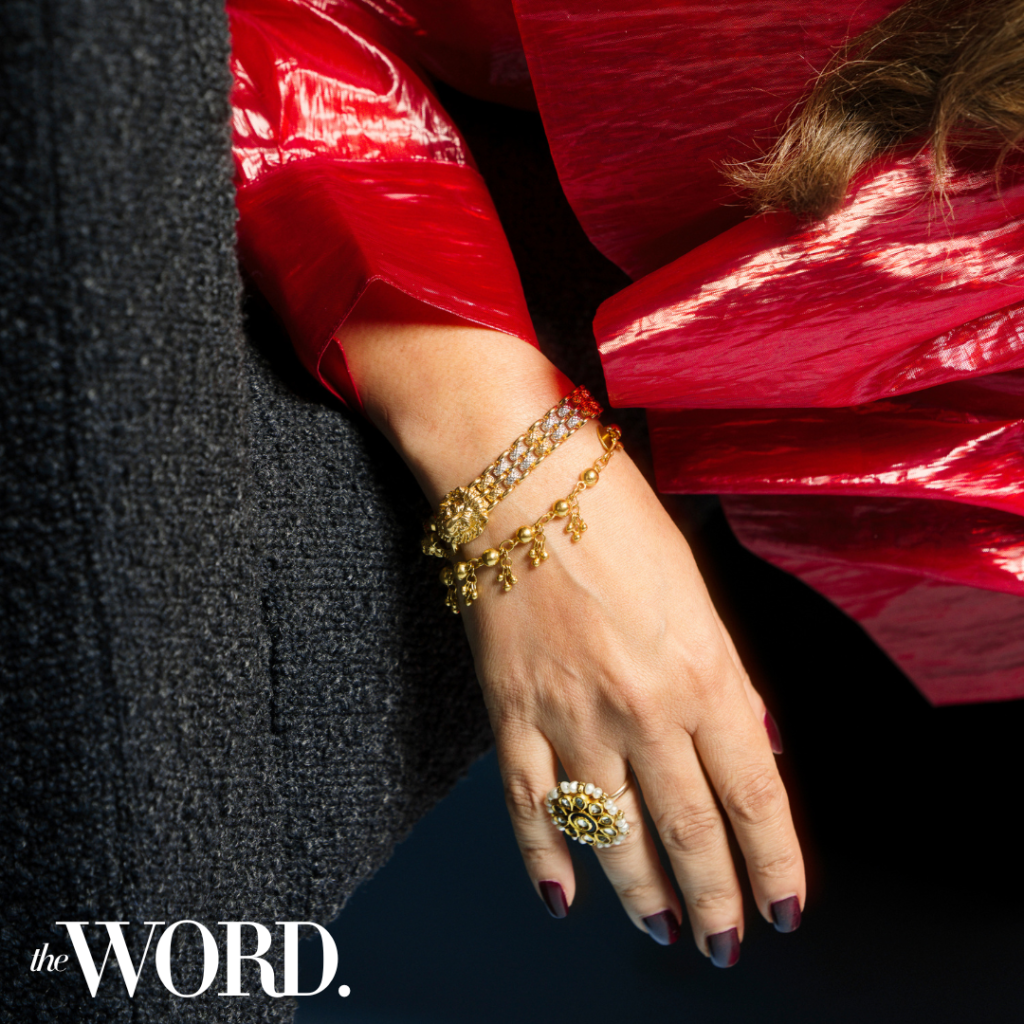 TW: Would you say you love yourself more now than you did a few decades ago?
SA: "With every passing decade, I have learnt to love myself more and more. I am so excited to be in my 50s, to learn so much more about myself and be so much more comfortable in my skin."
TW: How would you define your personal style?
SA: "My personal style is a bit boho, but I still enjoy a bit of structure. I'm a petite girl, so I'm very conscious of what suits my shorter frame. Over the years, my personal style has become more sophisticated. I do like glamour, and when I was younger, I used to shy away from the fact that I enjoy being a bit glamorous. Now, I embrace it."
TW: Who is your style icon?
SA: "Diana Vreeland. And if you don't know who she is, you need to look her up."
TW: What brings you joy?
SA: "The small things in life bring me joy. But one of the things that really brings me joy, as I get older, is my girlfriends…my sisterhood of girls. You realise how important they are to you and how lucky we are as women to have this wonderful tribe of our own."
TW: What makes you feel sexy?
SA: "That's a good question. I definitely think when you feel that you look good and feel good about yourself, you feel sexy. It's not only about what I'm wearing, it's about feeling good about yourself from within, and that's what makes me feel sexy."
TW: What makes you laugh?
SA: "When I get told by younger girls, 'Why are you talking about all these issues that are to do with menopause and perimenopause?'. That makes me laugh because, let me tell you, ageing is inevitable, and you better embrace it."
TW: What do you love most about your life?
SA: "I love the freedom I have, I love the fact that I am independent, I'm able to do what I like, when I like. There's nothing like being in control of your own life."
TW: What hopes and ambitions do you have for life?  
SA: "I hope to keep growing, to keep learning, to keep experimenting, to keep on with this beautiful journey of life."
TW: What does timeless mean to you?
SA: "Something that's evergreen, something you want to keep forever, that will always be beautiful. There are just some things that retain their beauty."  
TW: If you could go back in time what advice would you give to your younger self?
SA: "Not to care about what other people think."