The Ageless Series: Divya Gurwara is Proud to be Tit and 56
The Word. Magazine presents a powerful photo-essay that celebrates women of every age.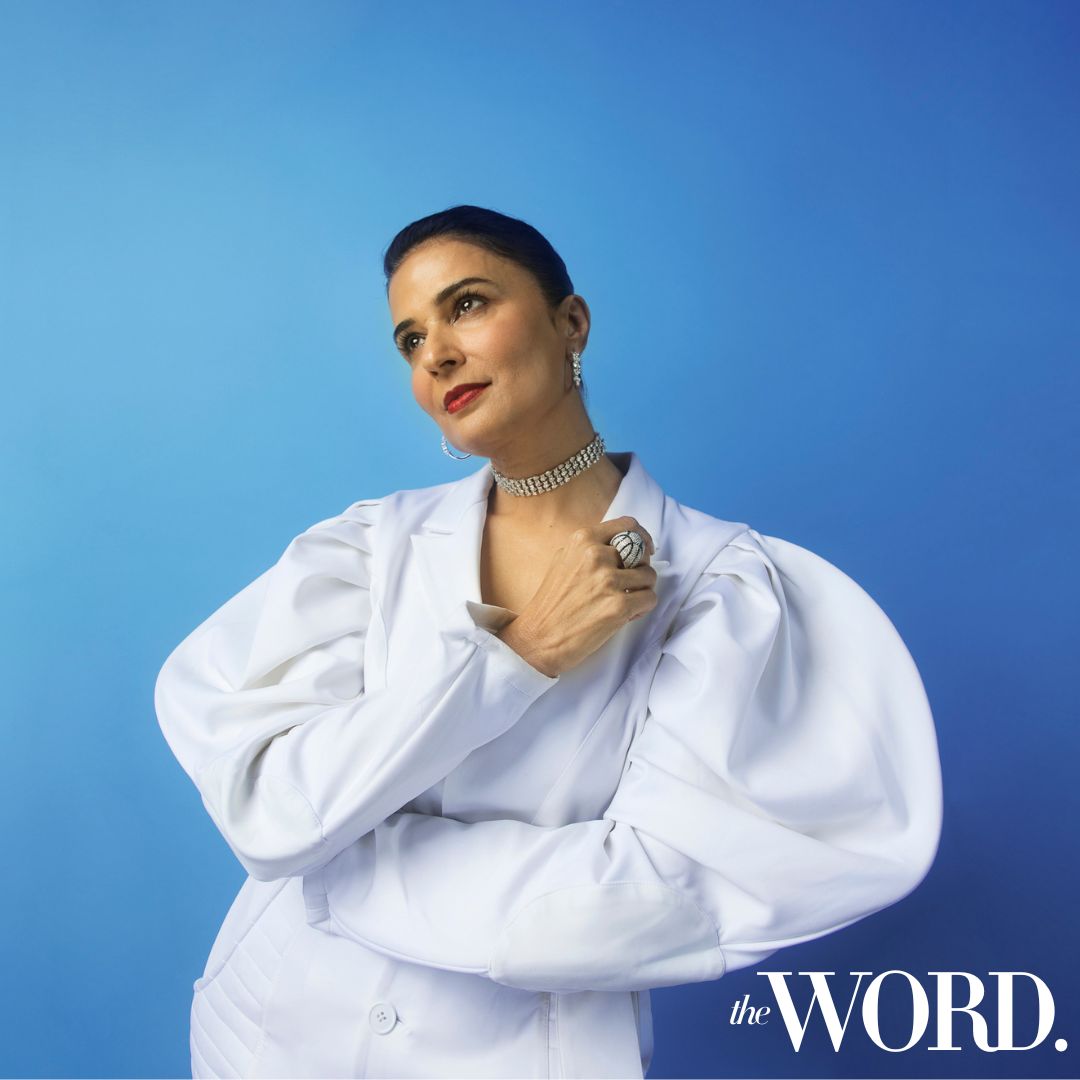 Entrepreneur Divya Kapoor Gurwara, age 56, for The Word. Magazine's 'The Ageless Series'
The Word.: How old are you and how old do you feel?
Divya Kapoor Gurwara: "I'm 56 years old, and I feel fit and 56. I definitely feel my age, and I'm very happy to be my age."  
TW: Why do you think it is important for women to be more open about their age? 
DG: "Women have been told, for so many generations, to stop talking about how old they are once they hit 25. I think that just leads to women feeling uncomfortable about their age, or might even feel that life has stagnated for them. 
When you speak about your age, it sends out the message to more and more women to embrace themselves, to come out in the open, to be happy about who they are and their present status. I truly believe each one of us is so lucky to have reached so far in life." 
TW: What is the best thing about growing older?
DG: "It's the confidence and the freedom that come with age. Nothing can beat that. It's a space and happiness that comes only with age." 
TW: How do the media and society perceive women over 50? 
DG: "People tend to see a woman over 50 as being someone who cannot do much. But things are changing now, because you see a lot of women over 50 actually starting new businesses and doing so much. It's like they're reinventing themselves and making a statement at 50 plus."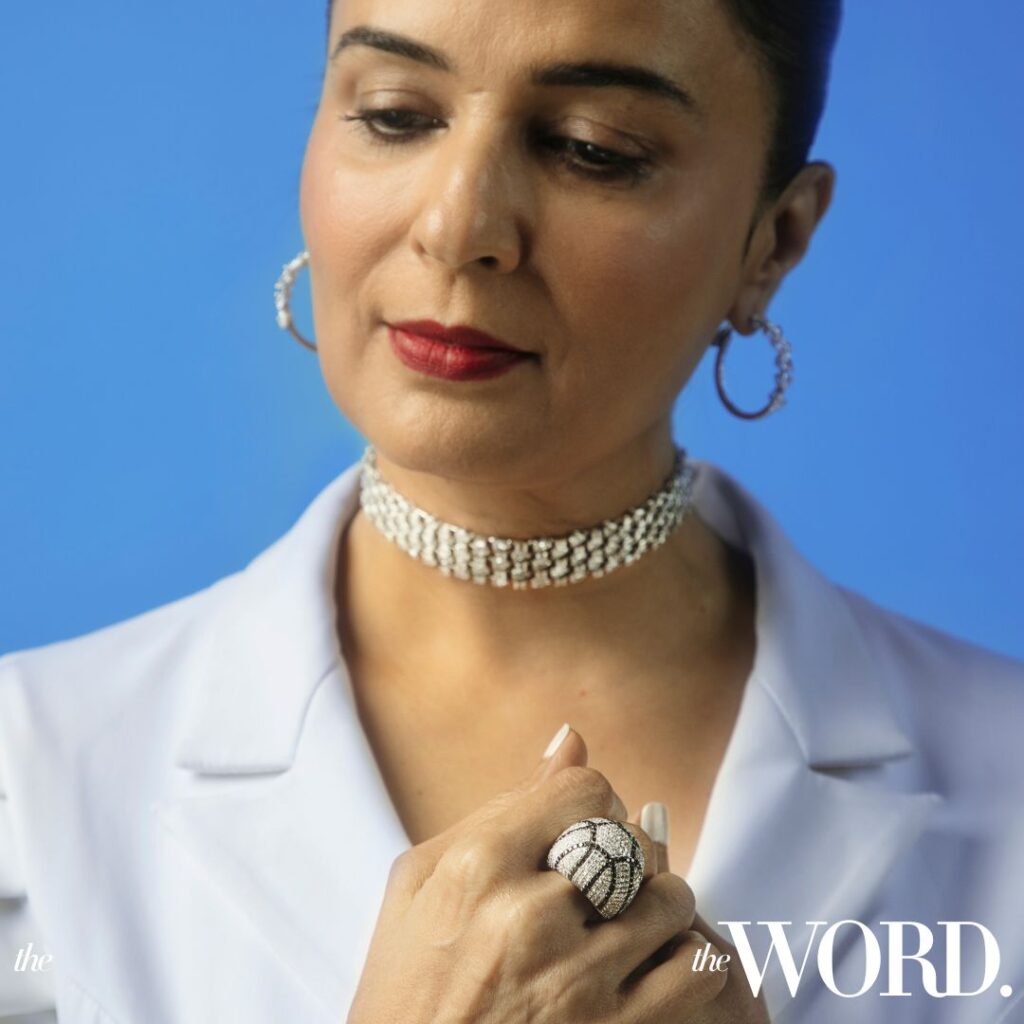 TW: Do you think the world is only celebrating youth, and that more needs to be done to celebrate older women?
DG: "Yes, I do feel it sometimes. There may be a restriction in the mind regarding people above a certain age, but I also see people opening up."
TW: Do you think ageism is harsher on women?
DG: "Yes, because when a man grows older, he is referred to as a 'silver fox', but that's not the case for women. I feel, physically, women age a bit faster than men. But mentally, women make a better statement with age."
TW: How has your understanding of beauty changed over the years?
DG: "For me, beauty means happiness, a happy face means so much…it means kindness. At this stage in my life, I find beauty in happy, pleasant people." 
TW: What does timeless mean to you?
DG: "For me, timeless could be anything that is not just about the now… It could be relationships or memories or a piece of jewellery that I love."
TW: Would you say you love yourself more than you did a few decades ago?
DG: "Oh yes, 100 percent! I love myself more today than I did a decade ago." 
TW: How would you define your personal style?
DG: "My personal style could be defined as clean, structured, classic, and minimal."
TW: What brings you unabashed joy?
DG: "Joy, for me, is beautiful relationships. And, always, helping others as much as one can…that is absolute joy for me."
TW: And what makes you feel utterly sexy?
DG: I doubt I can answer that [laughs]… For instance, today, this red lipstick makes me feel the best."
TW: What do you love most about your life?
DG: "There's so much that I love about life! I think every step is so beautiful. The whole journey of life, for me, has been amazing so far, and there's so much to unfold. I really don't know where to start and where to stop, I'm just so grateful that I have so much."
TW: If you could go back in time, what advice would you give to your younger self?
DG: "If I could go back in time, I would tell my younger self to enjoy her relationships and spend time on them, and to never forget that side of her which is about kindness. Because when you give, that's what makes you happy, and that's what adds maximum joy to your life."