13 Elevated White Shirts for the Intelligent Wardrobe
The classic piece has a fresh face this season.
Julia Roberts in a still from Pretty Woman (1990)
It's season-less, sexy, and suits everyone—the white collared shirt has secured its place in the hall of fame when it comes to fashion staples, and for good reason. What was once considered the prerogative of noblemen centuries ago has become an essential in every woman's wardrobe. 
In fact, it was only around the 1920s that women began wearing white collared shirts after Mme Coco Chanel included it in her androgyny-celebrating wardrobe. Ever since, it has helped make an effortless statement—from actor Madhubala's shoot for LIFE magazine in 1951 to Audrey Hepburn in Roman Holiday in 1953, Jennifer Grey in Dirty Dancing in 1987, and Julia Roberts in Pretty Woman in 1990… The list is endless.
Today, the classic collared shirt has witnessed a creative shift, with designers playing with the silhouette, length of the sleeves, embellishments, and even turning the style into a dress. Ah, the joys of fashion! 
In this special edit, you'll find a variety of styles to choose from, for a work meeting to a date night, holiday, or even to wear with a traditional, Indian outfit. And the easiest way to elevate the white collared shirt is by accessorising with statement jewellery. The best part: you can choose to carry a classic or statement bag with it—the style works perfectly fine with both. 
The white collared shirt is, perhaps, the most inclusive piece of clothing you'll find in your closet…invest wisely. 
Dhruv Kapoor,
Handcrafted Tie-Up Shirt
₹19,500
Rishta by Arjun Saluja,
White Hybrid Shirt-Dress
₹17,360
Rajesh Pratap Singh, Topas Shirt
₹11,850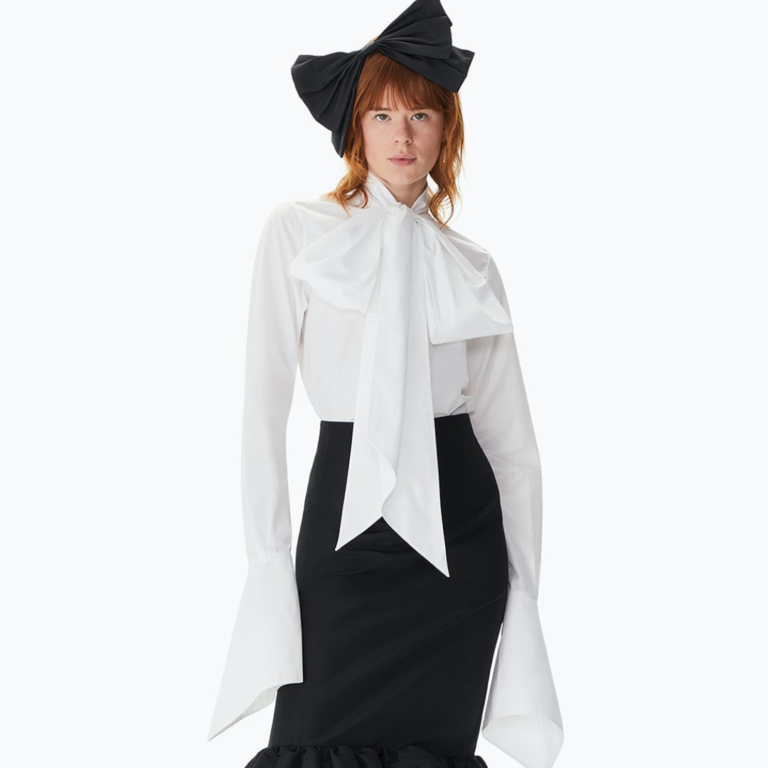 Nina Ricci, Tie-Neck Poplin Shirt
₹44,165
Kanika Goyal Label, Warped Vine Denim Appliqué Shirt
₹19,500
Lovebirds, Studio Floral Shirt
₹15,900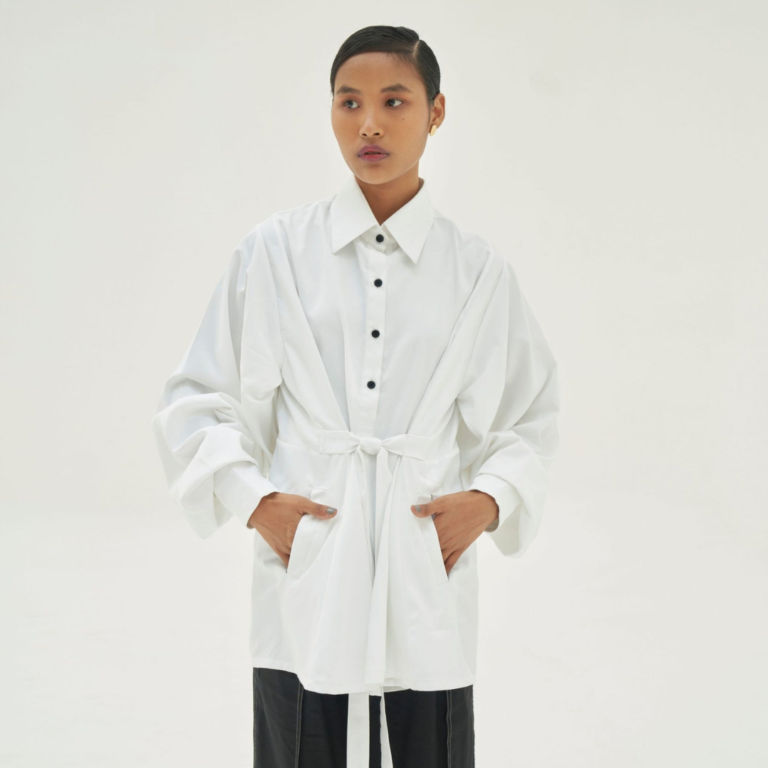 Corpora Studio,
White Cloud Sleeve Shirt
₹3,750
Jacquemus, La Chemise Plidao
₹51,175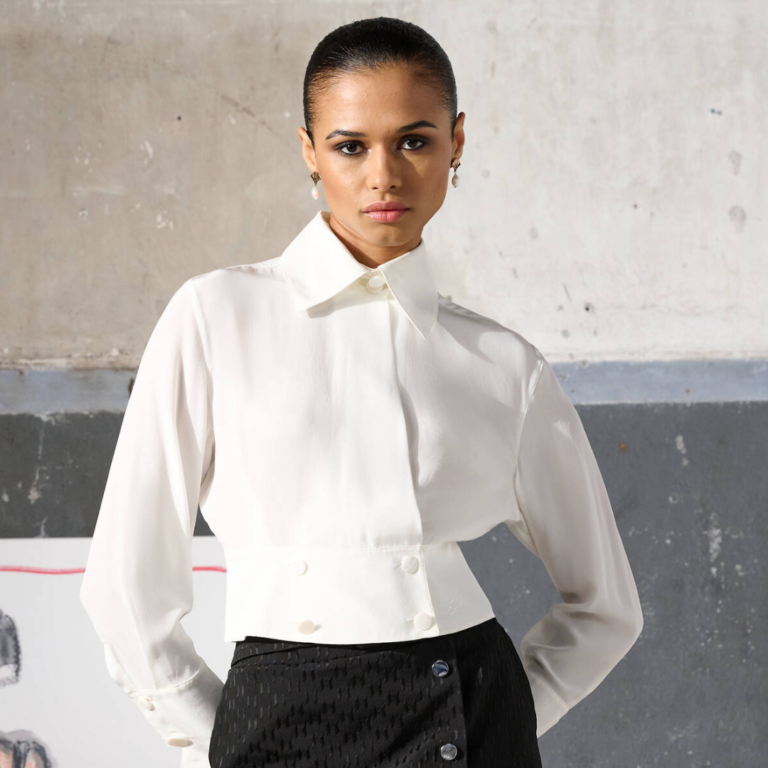 Karl Lagerfeld, Karl Archive Silk Shirt
Price on request
Aseem Kapoor, Mogra Embroidered Shirt
₹16,000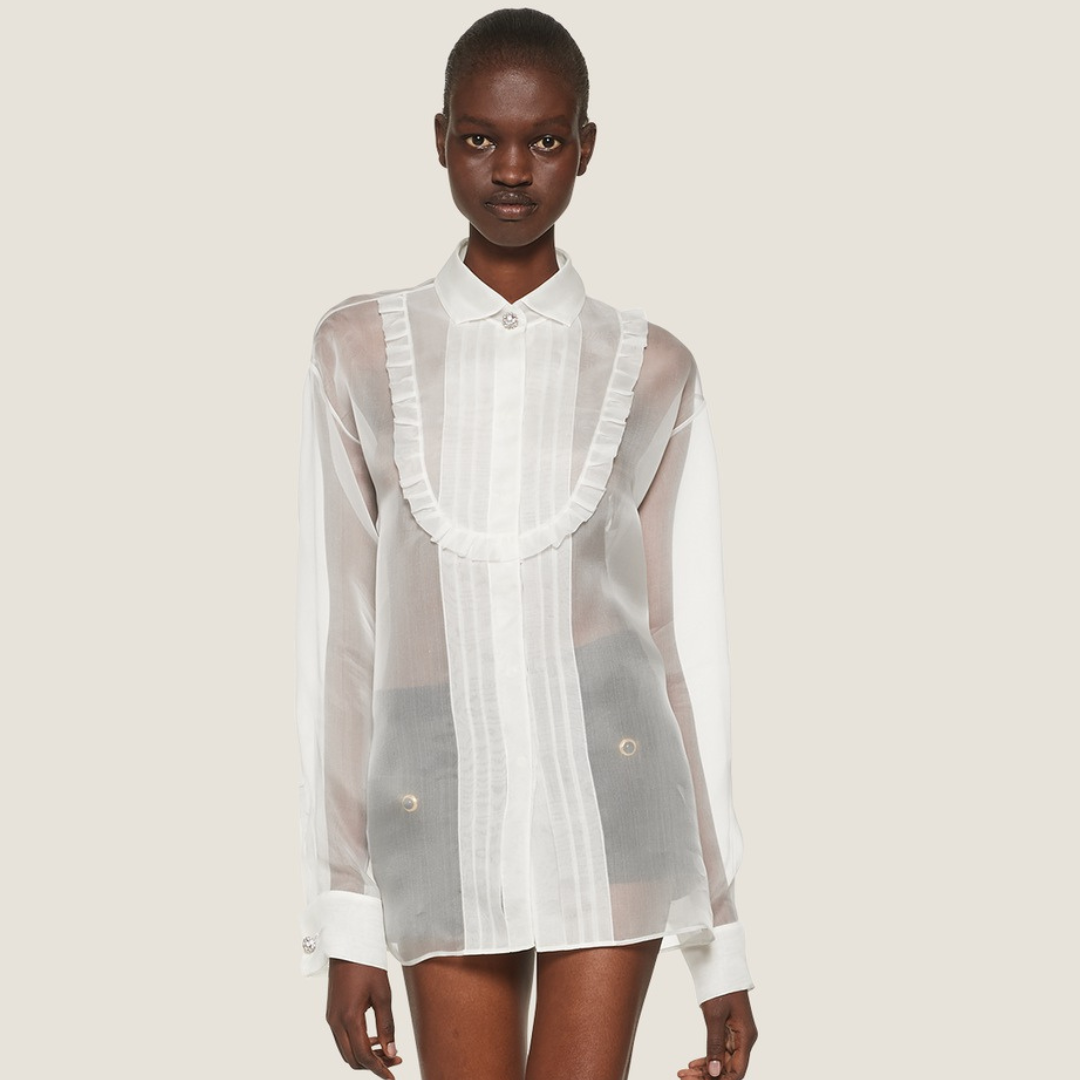 Miu Miu, Organza Shirt
₹1,69,489
431-88 by Shweta Kapur,
White Kim Shirt
₹18,000