Top Dermats On the One Product That Transformed Their Skin
The experts you trust with your skin trust these formulas.
A simple Google search regarding a skin concern you are facing can yield millions of results within seconds. But algorithm-generated suggestions don't necessarily qualify as the best skincare advice. That's why it is more reliable to consult an expert or try a dermat-recommended product. But do you ever wonder about the formulas dermatologists to the stars hold sacred? Well, you don't need to as we have done the homework already. The country's leading experts let us in on the one skin-changing product they consider is Godsent.
Dr Jaishree Sharad
Cosmetic Dermatologist and Author
"A couple of months ago, I noticed that my skin was looking dry and dull. I could see fine lines emerging coupled with uneven skin tone, and I knew I had to introduce a potent formula to my routine. I began using CeraVe Resurfacing Retinol Face Serum, which is truly a wonderful product. It is formulated with retinol, niacinamide, ceramides, and liquorice among other ingredients. I have been using it for the past eight weeks, and it has made a huge difference to my skin. It is such a perfect mix of actives and soothing ingredients. For instance, retinol drastically reduced the fine lines and refined my skin's texture; niacinamide and liquorice worked in tandem to even out the complexion; while ceramides restored the skin's barrier and moisture content."
CeraVe, Resurfacing Retinol Serum
₹1,830 approx
Dr Rashmi Shetty
Cosmetic Dermatologist, Ra Skin & Aesthetics
"I have eczema due to which the skin inside my ears and around my lips and fingers turns flaky. Dealing with cracked and scaly skin is extremely painful, but the one ingredient that helped me tremendously is cold-pressed virgin coconut oil. I religiously use the one by Max Care every night—it hydrates the skin and keeps inflammation, flakiness, and irritation in check. [I use a Q-tip to apply the oil inside my ears, in case you were wondering.] On days I am unable to use it—due to long working hours or travelling—I have noticed that my eczema starts to flare up. So coconut oil has really changed my life. I have also added a supplement by Ra Defence to my routine. It has curcumin, piperine, ginger extract, and milk thistle, all of which are powerful ingredients that soothe irritated skin, which can be a trigger for eczema exacerbation."
Max Care, Cold Pressed Virgin Coconut Oil
₹375
Dr Geetika Mittal Gupta
Aesthetic Physician and Medical Director, ISAAC Luxe
"Enlarged pores, dull skin, uneven tone, and other signs of ageing were some common skin concerns I was dealing with recently. I incorporated Dr G's B3 Super Serum into my regime and began seeing results within six to eight weeks of using the product. This serum is a blend of niacinamide, zinc extract, and powerful antioxidants that protect the skin from environmental stressors. Niacinamide regulates oil production (in turn, minimising pores), improves texture, reduces the appearance of fine lines and wrinkles, and has anti-inflammatory properties. Zinc extract, on the other hand, protects the skin against UV damage and keeps it hydrated. After using it religiously with other products recommended for my skin type, my complexion began looking radiant, and my skin felt nourished and hydrated."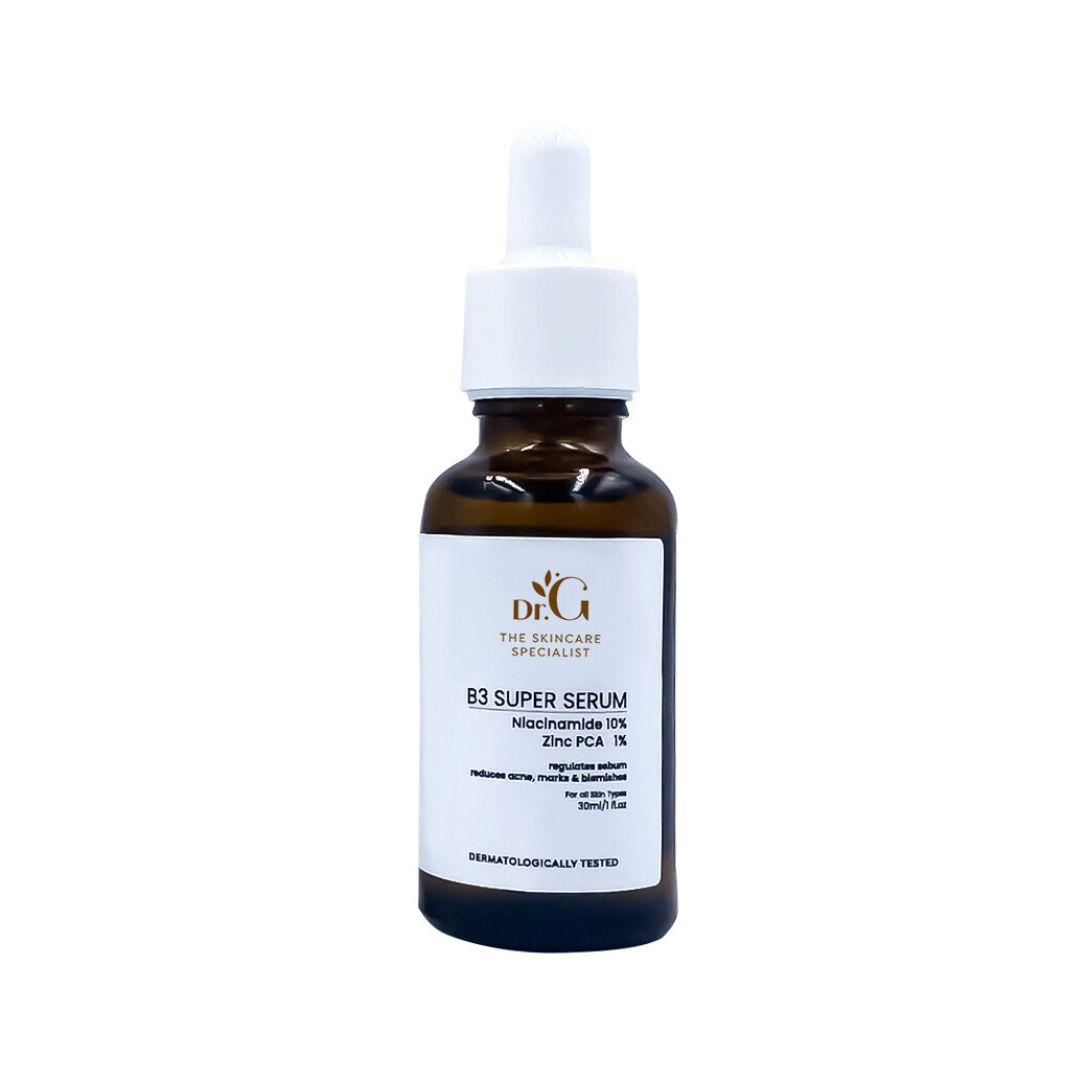 Dr G, B3 Super Serum with Niacinamide And Zinc
₹745
Dr Madhuri Agarwal 
Founder and Medical Director of Yavana Aesthetics Clinic
"The Sebamed Moisturizing Cream has transformed my skin over the years. My skin had a bad reaction to a product I was using a few years ago—I had severe rashes and perpetually itchy skin. None of the other creams calmed my skin down, but the Sebamed moisturiser worked its magic within a couple of weeks. It contains natural lipids, glycerin, and Vitamin E that hydrate the skin, repair the barrier, and soothe irritation. What I love about this product is that it gets absorbed almost instantly. I still use it every day, and till now I haven't met a product that could match its prowess!"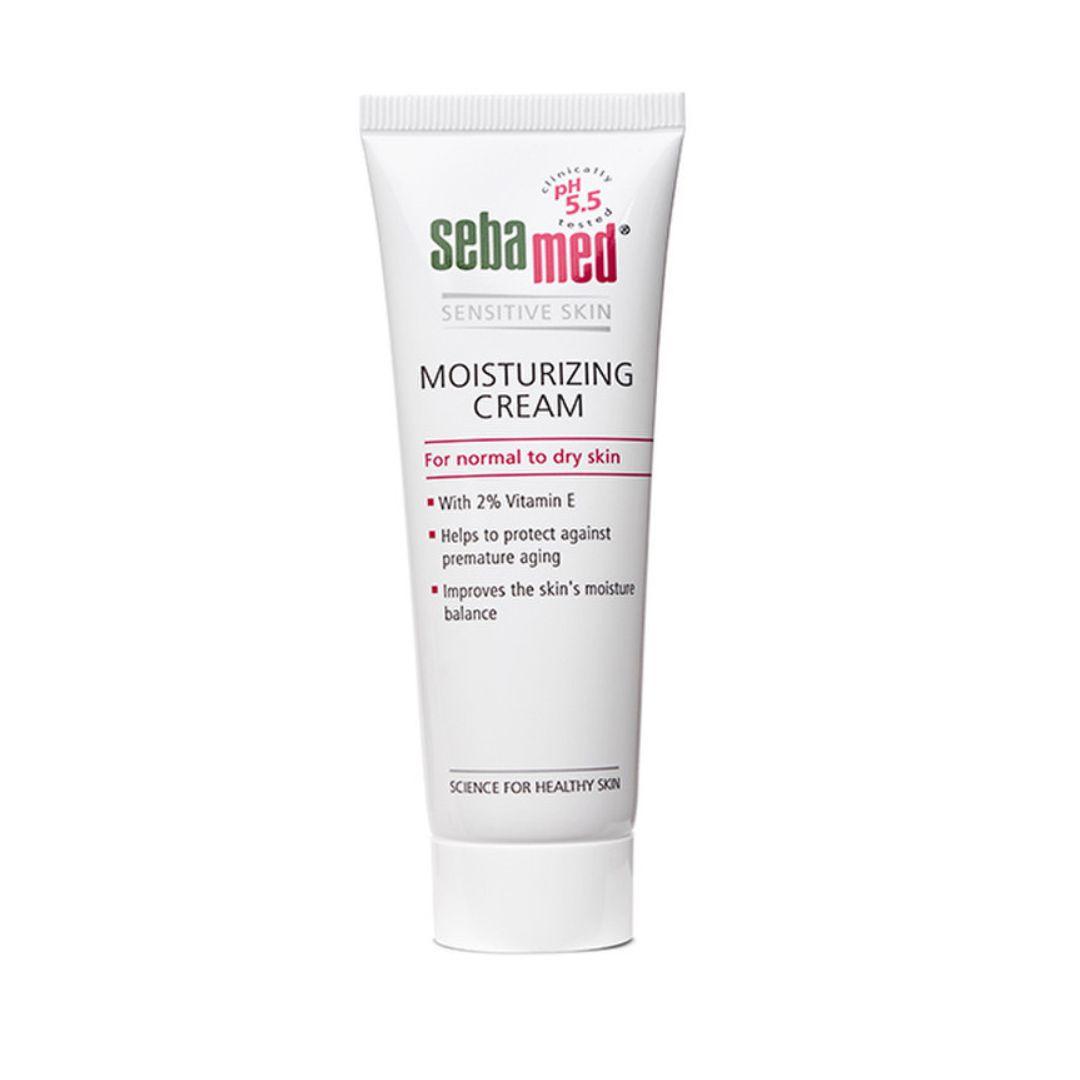 Sebamed, Moisturizing Cream
₹559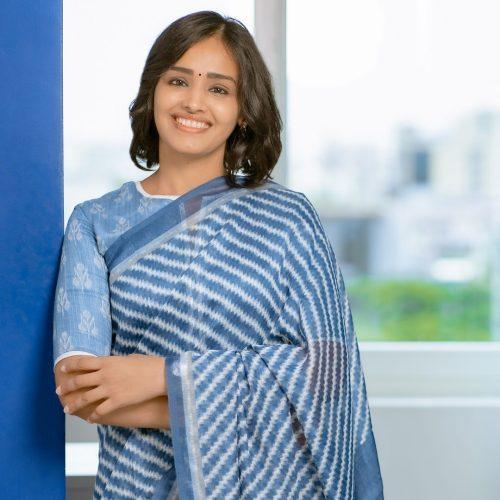 Dr Renita Rajan
Cosmetic Dermatologist
"As a formulator and dermatologist, I craved a product that could reset my skin. I test a lot of products, including new formulas in the market and for research and development at CHOSEN, a skincare brand I founded. But that comes with its own set of side effects like irritated, sensitive skin. And that's when the Re(d)covery Serum from CHOSEN came to my rescue. It contains tranexamic acid in a penetration promoting base, which helped reduce congestion and redness literally overnight. The serum was developed specifically for sensitive skin types, and to repair damaged skin barrier. Since in my line of work I am always exposed to new formulas, I keep this serum handy for a quick recovery."
Chosen, Re(d)covery Serum
₹980
Dr Kiran Sethi
Dermatologist, author, and Medical Director of Isya Aesthetics
"I am in love with Skinceuticals' C E Ferulic with 15 percent L-Ascorbic Acid. I was in New York for the summer and my skin began showing signs of sun damage due to constant exposure. I needed something quick to counteract it…something I could use at home. This serum, formulated with Vitamins C and E and ferulic acid, is clinically proven to reduce combined oxidative damage from free radicals. While the results weren't as immediate as compared to professional treatments, my skin began to clear up within a few weeks. It also tackles fine lines and wrinkles, and brightens the complexion."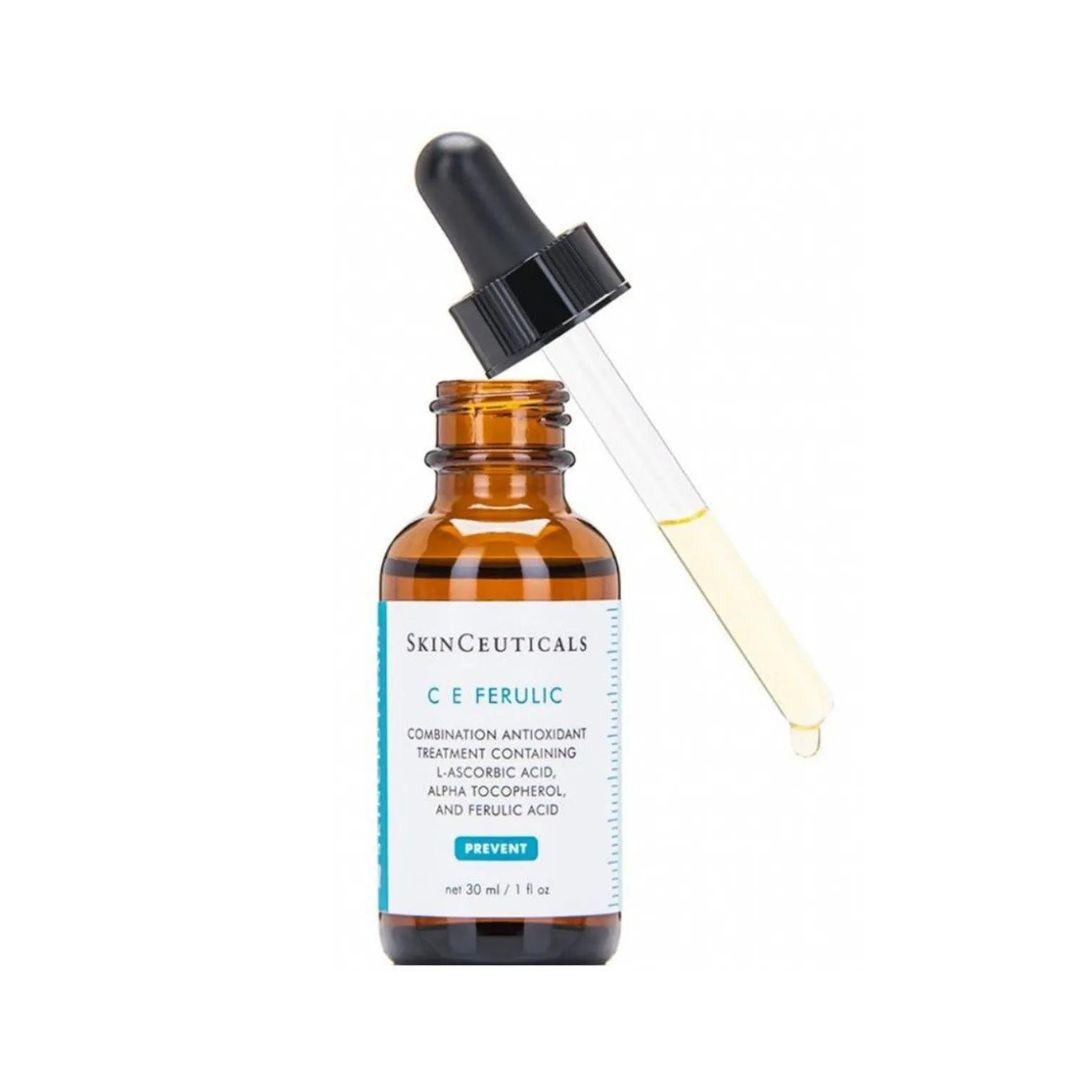 SkinCeuticals, C E Ferulic
Price on request
Dr Geeta Mehra Fazalbhoy
Dermatologist, and Managing Director
and Founder Member of Skin & You Clinic
"I have a well-thought-out skincare routine, but my oily skin sometimes demands extra care. Bioderma's Cicabio Arnica+ Soothing SOS Care is one formula I can't recommend enough. Excessive oil production can lead to visibly large pores, and this moisturiser keeps my skin balanced. This cream is also perfect for all seasons, and it helps repair damaged skin barrier, due to environmental aggressors or strong formulas. For instance, if you have over-exfoliated your skin or facing sensitivity after using retinol, AHAs, or BHAs, this product can fix it all. It takes about a week to 10 days to show results. Since I try new formulas regularly, if something doesn't suit me, I just use this cream for a week to repair and replenish my skin."
Bioderma, Cicabio Arnica+ Soothing SOS Cream
₹1,099
Dr Chytra V Anand
Cosmetic Dermatologist and Founder of
Kosmoderma Clinics and SkinQ
"The one beauty product that changed my skin is the Hydrate & Nourish Mask from SkinQ. Due to constant travelling, my skin was severely dehydrated and looked extremely dull. Add hormonal changes to the mix, and I knew my skin needed something extra. Since I detest using multiple products, I knew I needed a efficacious formula. This mask contains ceramides, squalene, hyaluronic acid, amino acids, and niacinamide—and it delivers instant results. In fact, you need to leave it on for just 20 minutes… Within that time, it restores the barrier, and the skin looks and feels nourished, and the complexion appears fresher. I always carry it with me and use the mask twice or thrice a week, depending on my skin's needs."
SkinQ, Hydrate & Nourish Mask
₹599