"Ageing Gracefully" is a Redundant Term: Payal Pratap, Age 50
Designer Payal Pratap celebrates The Word. Magazine's powerful photo-essay, The Ageless Series.
Designer Payal Pratap, age 50, for The Word. Magazine's 'The Ageless Series'
The Word.: How old are you and how old do you feel?
Payal Pratap: "I am 50, and I don't feel 50. I don't even know how I got to it, so I can reassure you that age is just a number… In my mind, I feel like I am in my 30s—the energy is there, and I focus on my health and my state of well-being. I tend to spend time with people who bring me happiness and joy because it all comes down to your environment or your choices. That contributes a lot to your confidence…even saying 'ageing gracefully' is redundant—nobody wants to use it anymore."
TW: What is the best thing about growing older?
PP: "I think the best thing about growing older is feeling liberated. At least I love it, I accept the way I am, and that's because I like to focus on things that bring me joy. I like to be energetic, focus on my health, and spend time with friends and family. I know where to make my choices, and I have stopped paying attention to what other people think of me."
TW: How do the media and society perceive a woman over 50?
PP: "The media perceives women above 50 in a very accepting way these days, they are certainly more forgiving…from what we see, there is an entire movement towards pro-age. I think women are more confident these days, they are living the life they dreamt of, they are confident in who they are, and are accepting of the way their bodies are changing. I think it's all about your state of mind, and about being happy and balanced."
TW: How has your perception of beauty changed over the years?
PP: "Over the years, my perception of beauty has changed because I became more sure of myself as I aged. You become more and more confident and secure in your space, and you tend to focus on your health, yourself, and your beliefs. Your own thoughts about yourself affect your beauty, energy, and personality."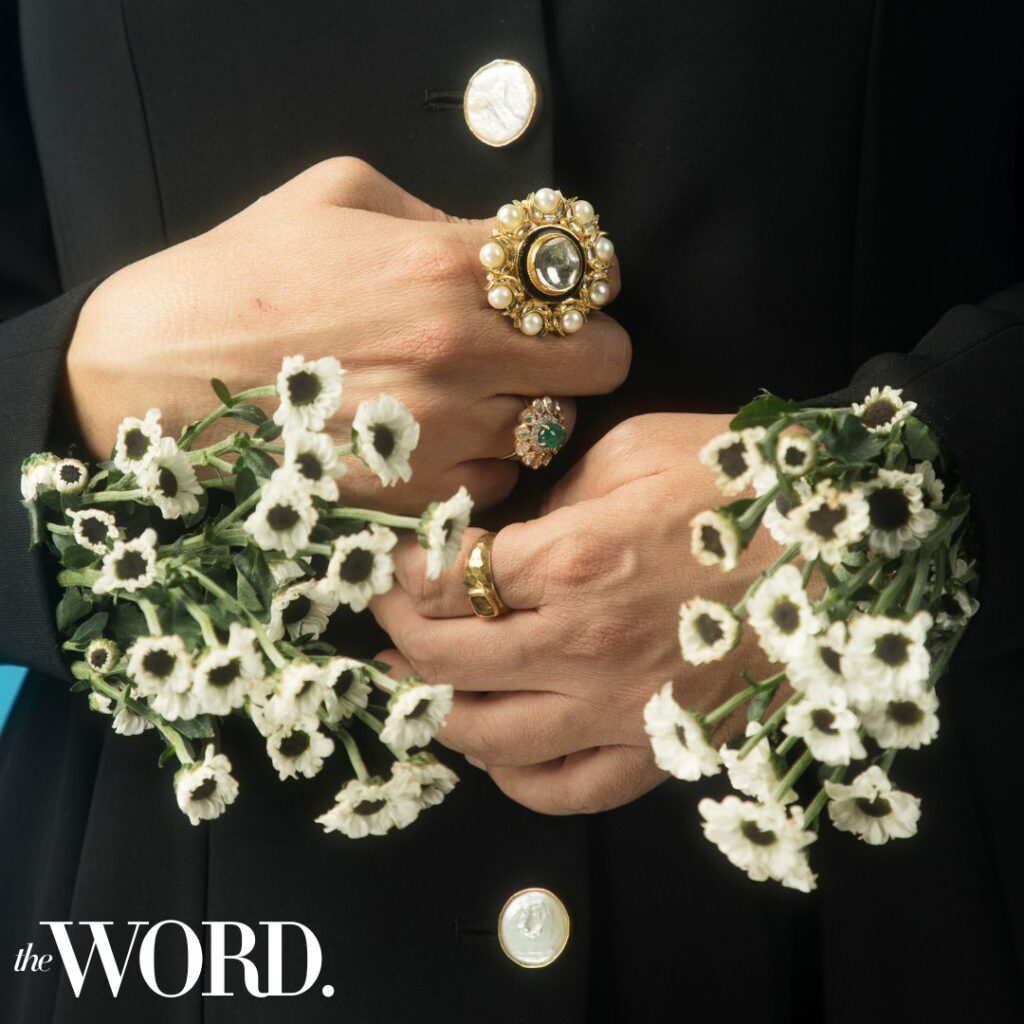 TW: Do you think that women are more affected than men when it comes to ageism? 
PP: "Yes, because we have grown up in an atmosphere where there were expectations of what a woman's beauty should be. It was defined, whether it was about weight, height, skin tone, or the way you conducted yourself. Things have changed, though, and people in urban cities are addressing these things, people are speaking about it, and many are now confident about the way they are ageing. I think people are accepting themselves more and are assured of who they are and what they stand for. 
But at the same time, I must add that, gradually, men are getting affected by these expectations as well. There are so many new, self-care products for men in the market…"
TW: Do you think you love yourself more now than you did a few decades ago?

PP: "Definitely! And that is because I am more confident now, in what I represent or what I stand for. I feel that I don't have to prove anything to anyone or waste my energy on things that don't give me joy, so I only focus on the positive energy and the better things in life.
By this age, things become almost tried and tested, and you know what brings you happiness, be it your family or kids, health, mental wellbeing, work, or even where to prioritise your time. You tend to get your priorities straight."
TW: What does timeless mean to you?
PP: "Timeless, to me, is something special you hold on to, something you've got in your life forever. That could be a relationship, or my mum's jewellery, the time I spend with my dogs, or memories that I have of events and travels or things I've shared with people that have made me who I am."
TW: If you could go back in time what advice would you give to your younger self?
PP: "The advice that I'd give to my younger self would be to spend more time on your health, things that you are passionate about, and will bring you happiness and joy. Don't go by what you're expected to do, don't try to fit in a box, experiment, and step out of your comfort zone. There is never a good or a bad decision until you try it. Also, just go with the flow but believe in yourself…I think the most important thing is to believe in yourself."