The Complete Guide to Facial Oils
The Word. answers all your burning queries about face elixirs.
There is something decadent about slathering a rich oil all over your face… Dedicating a few moments every day to massage the oil into your skin, relax your muscles, and seal in all the nourishment can very well be labelled an act of self-care.
However, many people refrain from using facial oils due to a lack of information. For example, are they meant for only dry skin types? Or, should oily skin types completely steer clear of face oils? The truth is that everyone can incorporate face oil into their routine. We break it down for you so that you can pick the right formula as per your skin type and concern. 
So What Are Facial Oils?
Face oils feature either a singular oil (like coconut, rosehip, or argan oil) or it could be a blend of a variety of plant-based oils rich in rejuvenating and hydrating agents such as antioxidants and fatty acids, among others. Their main job is to act as an emollient, offer ample hydration, and lock in moisture. 
How Do They Work?
Face oils penetrate into the skin, replenishing it with necessary nutrients and hydrating it from within. Since most of the oils used in the composition have a similar structure as the natural oils produced by our skin, they get absorbed easily. These multitaskers even form a protective layer over your skin to ensure moisture doesn't evaporate. 
Depending on the formula you have picked, over time, with regular use, oils can boost hydration and collagen production, protect the skin from environmental aggressors, and treat concerns like acne, pigmentation, uneven skin tone, rosacea, and even reverse signs of ageing. 
Face oils penetrate into the skin, replenishing it with necessary nutrients and hydrating it from within.
How to Assess Which One's The One With You
Let's start with dry skin types, who often face issues like flakiness, scaliness, and, in extreme cases, eczema. For them, formulas containing rosehip and coconut oils will help as they are nourishing and help tackle such skin conditions. If you have sensitive skin, or experiencing seasonal skin sensitivity, use a gentler formulation containing lavender or chamomile oils that have soothing properties and reduce irritation.

People with oily or acne-prone skin are often averse to anything that can aggravate their skin or lead to breakouts. But the right formula can actually help restore the skin's balance, reducing excess sebum production—certain oils like tea tree and jojoba have antimicrobial properties that help control acne-causing bacteria. Combination skin types should give marula oil a try as it is non-greasy and gets absorbed instantly.

Sometimes, formulas that, in theory, are perfect for your skin type, can lead to allergic reactions. It is important to do a patch test before trying on a new oil or blend to ensure they don't trigger any skin issues.
Finally, What's the Correct Way to Use Them
Since oils help seal hydration, they should ideally be used as the last step of your skincare routine—especially at night—once your skin has soaked in all the goodness of the emulsion, serum, and moisturiser applied prior. Then top it up with a high-SPF sunscreen for your AM routine.

In addition to skincare, these luxurious blends can even come in handy for make-up application. Mix a few drops of your favourite oil with a liquid foundation for a dewy finish. Or, if you have run out of highlighter, take a tiny drop and mix it with a bit of sparkly eyeshadow (a finely milled iridescent powder—not one with large glitter specks!) and pat lightly on the high points of your face to mimic that golden-hour glow.
The Word. recommends trying these Holy Grail formulas.
Farmacy Beauty Honey Grail Ultra-Hydrating Face Oil
₹5,000
Dermalogica Retinol Clearing Face Oil
₹5,400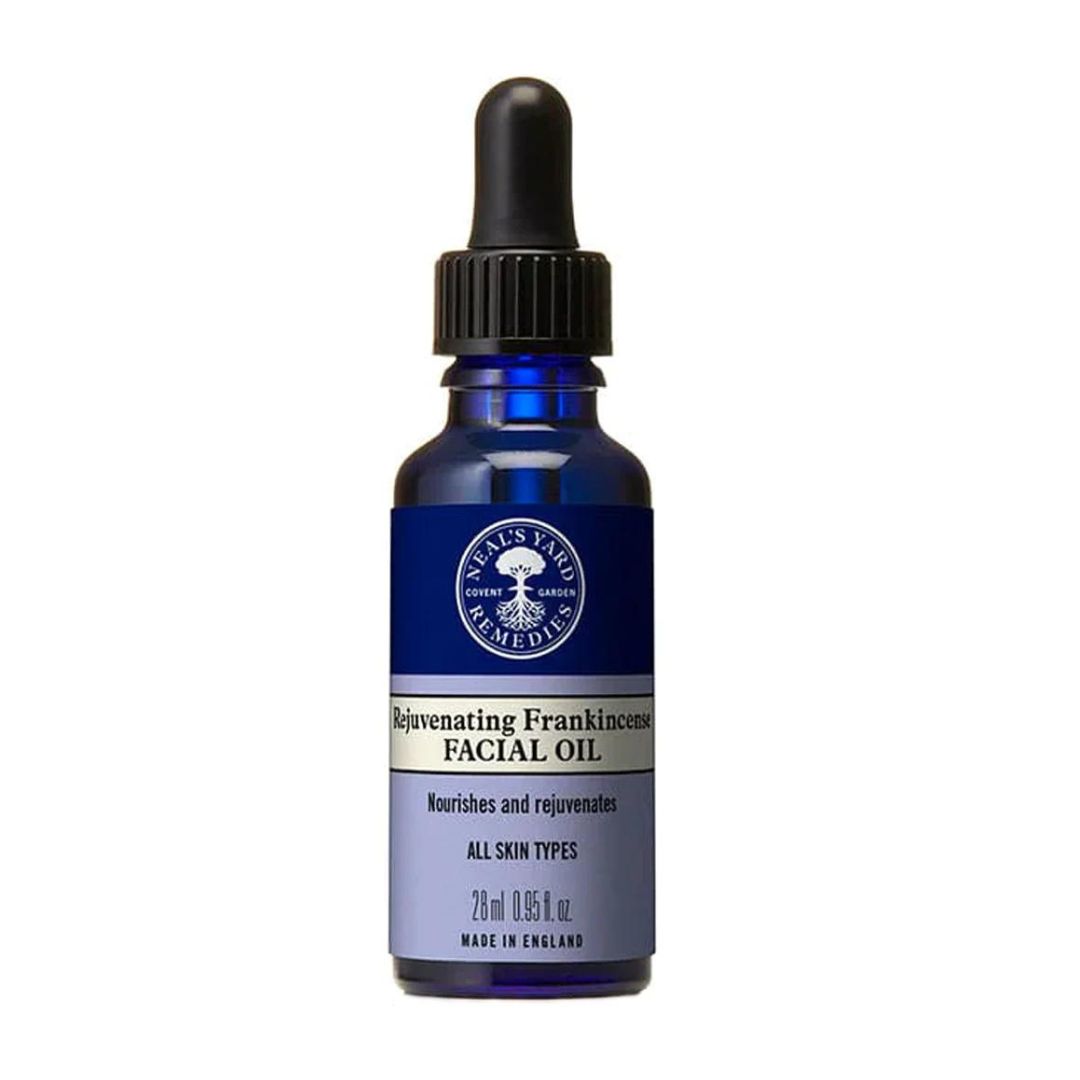 Neal's Yard Remedies Rejuvenating Frankincense Facial Oil
₹4,490
L'Occitane Immortelle Divine Youth Face Oil
₹10,500
Juice Beauty Stem Cellular Vinifera Replenishing Oil
₹8,500
Guerlain Abeille Royale 21 Lifting Oil
₹9,950
Purearth Illumine Supercritical Face Oil
₹8,200
Kora Organics Noni Glow Face Oil
₹4,960
Elemis Pro-collagen Marine Oil
₹9,400
Ras Luxury Oils 24k Gold Radiance Beauty Boosting Face Elixir
₹2,240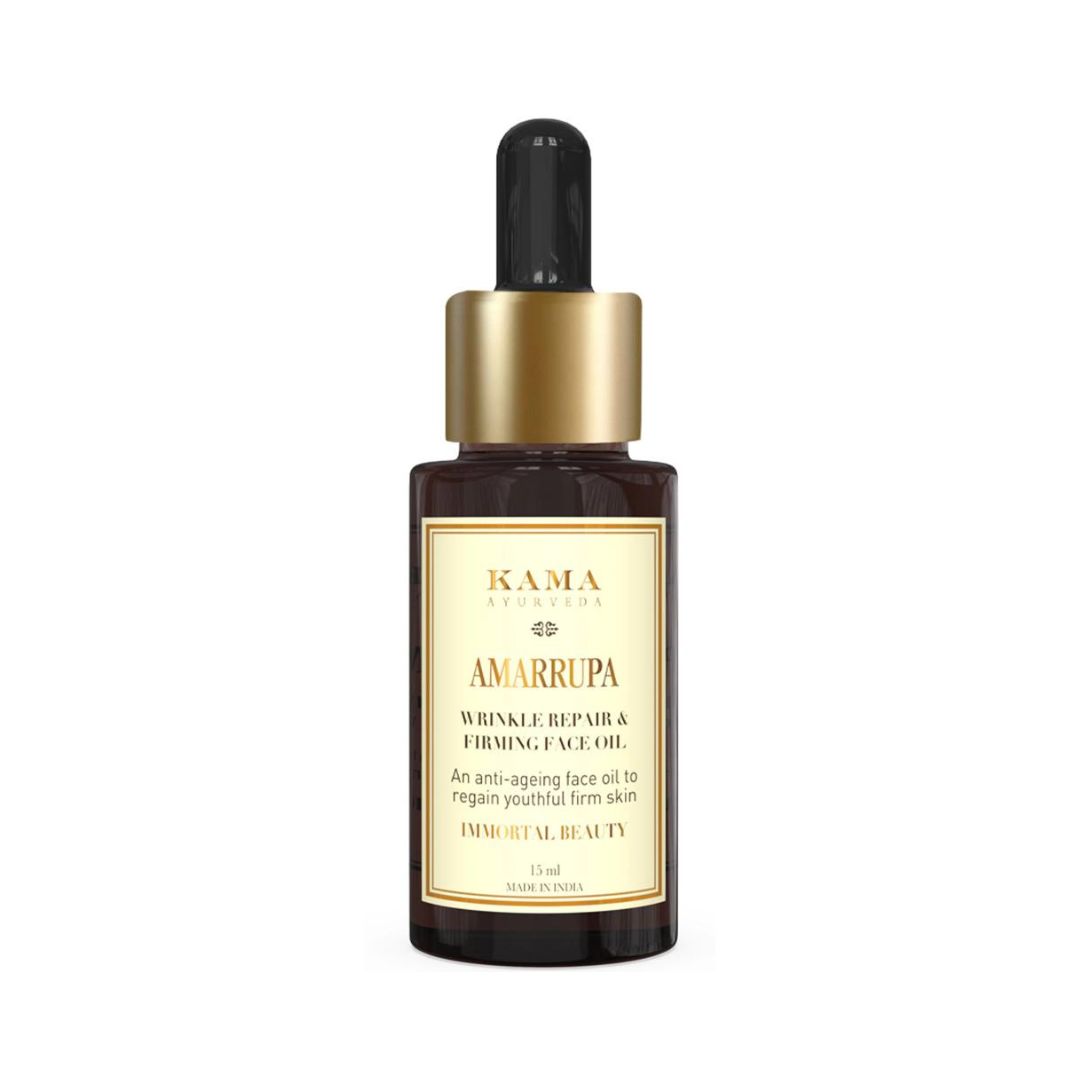 Kama Ayurveda Amarrupa Wrinkle Repair & Firming Face Oil
₹3,195